Photo Essay on 2-Year Anniversary Protest of War on Iraq, Hollywood-Style
by
B.J.
on
3/19/2005 10:46:00 PM
1 comments
Print this post
---
Place and Time. Real rainy at first.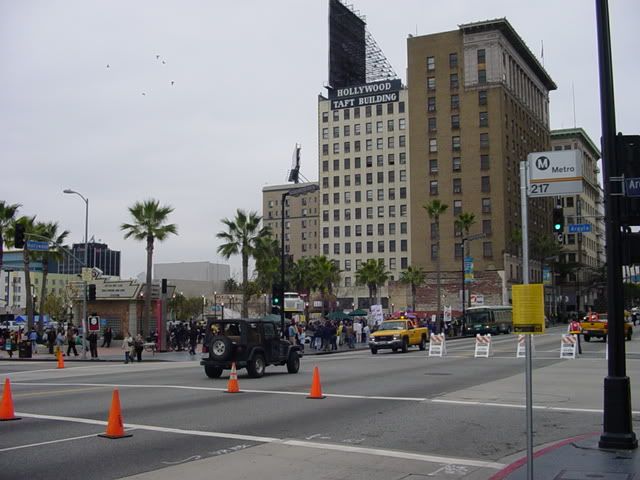 At about 11 o clock before the rallies began on Hollywood and Vine.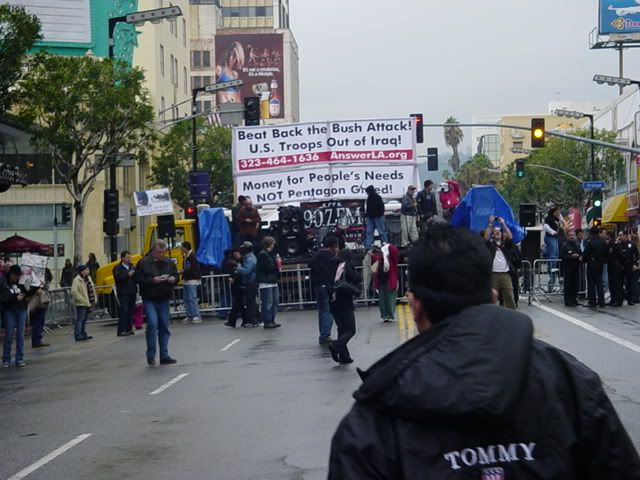 Where the mile march from Vine ended. Right in front of Mann's Chinese Theatre on Hollywood and Orange.

There were probably about 2,000-3,000 people at the most.

Next section were a bunch of interesting posters that I fished out. All are somewhat self-explanatory.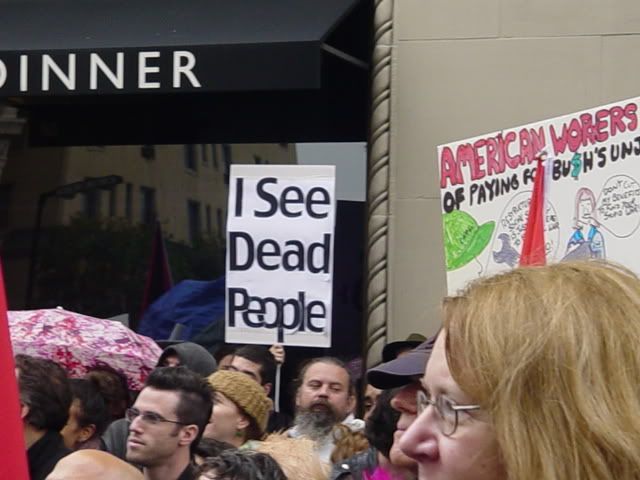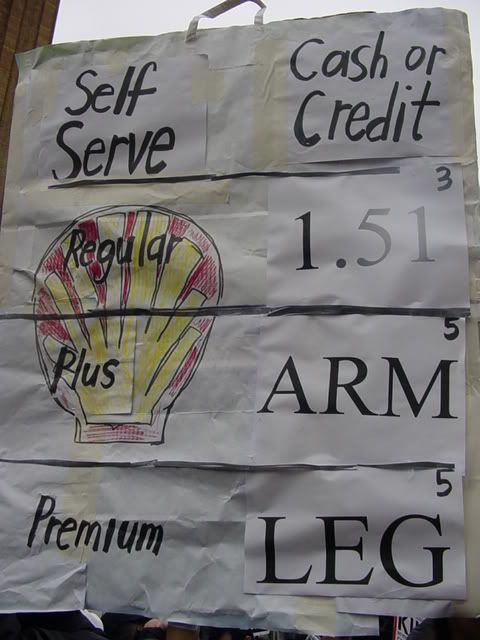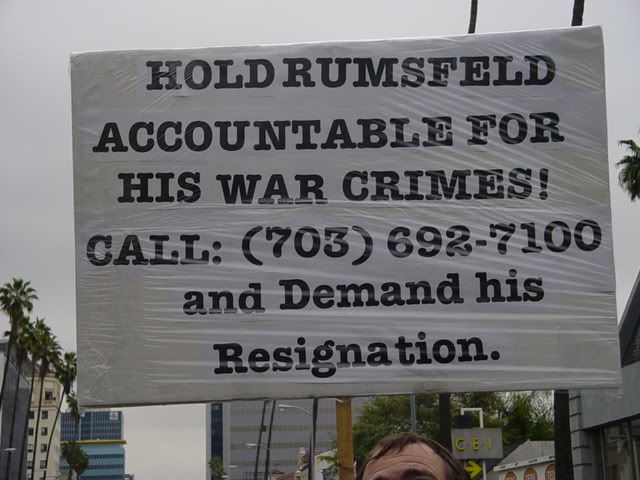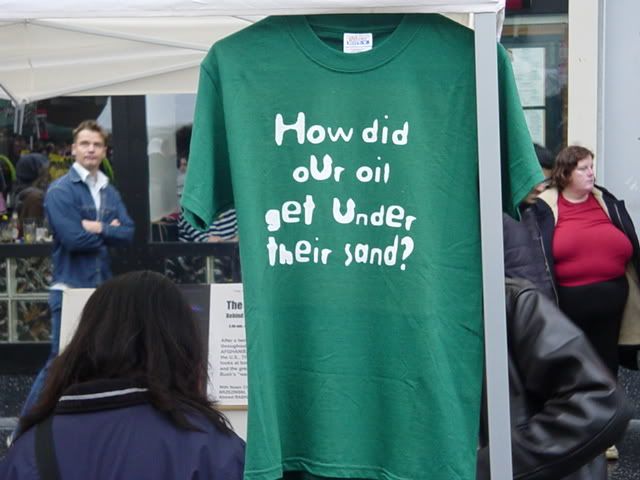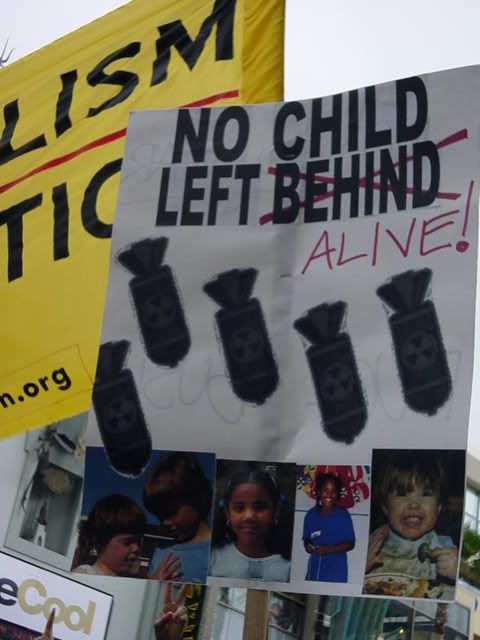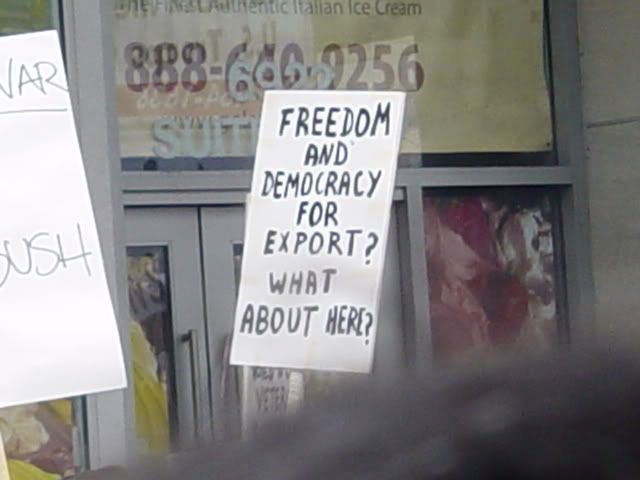 The rest of the pictures are my folks from school and KmB. I decided that I needed to put more faces to these posters.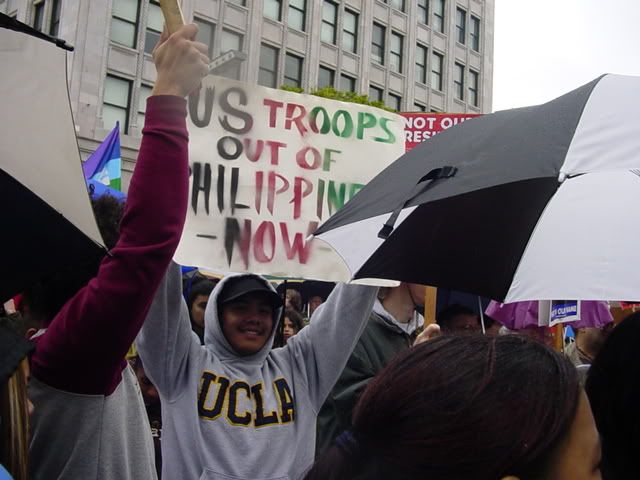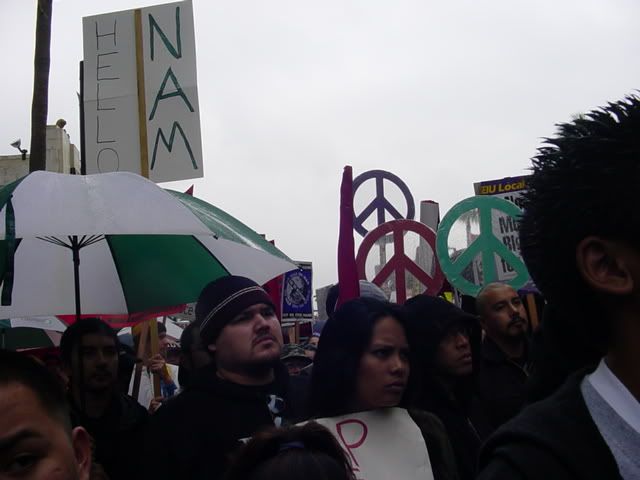 Yes, UCLA Pilipinos from Samahang and Kappa Something Something and KmB were repping hardcore.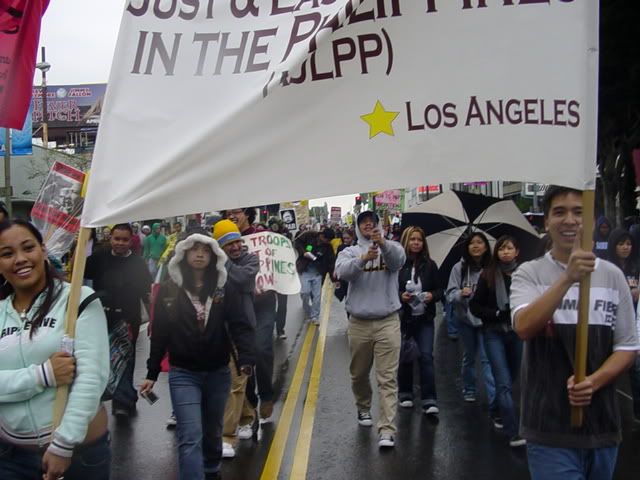 The mile march headed up by that fool on the right and trailed by a bombass staff assistant leader person.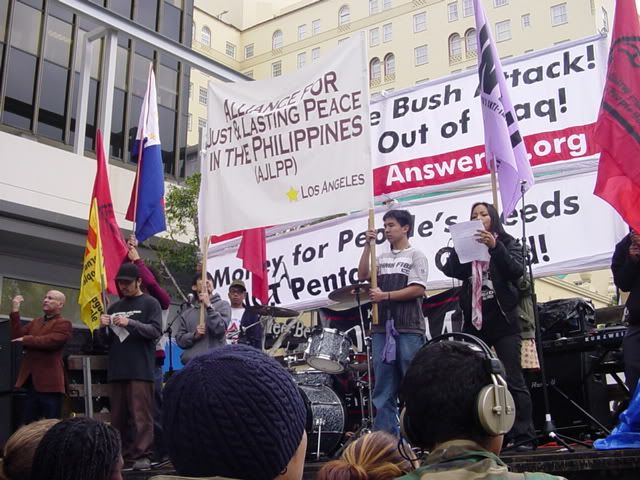 KmB (Kabataan Maka Bayan) Putting it Down and Throwing it Up

In conclusion, I need to take better people pictures. The protest --- it was like any other protest full of socialists who criticize liberals and Democrats. Nothing too extraordinary. I still don't know what the protest would do other than get a one-second blurb on the local news, but it's still a fun event to be at (not that I would eventually take my kids there or anything).

Labels: Photo Essays, War What Is It Good For? Absolutely Everything That America Has Stood For