Mural Trip #2 from Belmont to East LA !
by
B.J.
on
5/14/2005 05:07:00 AM
0 comments
Print this post
---
Yeah this all happened way back at the end of March. Think about what has happened since then.
- Terry Schiavo was still alive.
- People who drove the freeway generally wouldn't be on the lookout for people shooting at them.
- 2.50 a gallon ? You're nuts !
- Roy didn't want anything to do with the Filipino Students Association at UCSC
- My hair was longer than a rastaman's
Anyway, Joy and I started off at Belmont Art Park, err. . .the
closed
Belmont Art Park. It was becoming a wasteland. However, the gates were busted and so being a bunch of young anthropologists, we decided to go through those busted gates and take a ganders. I think we did OK.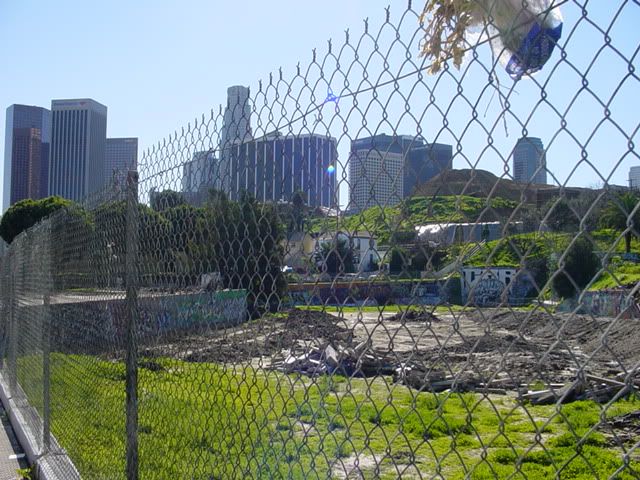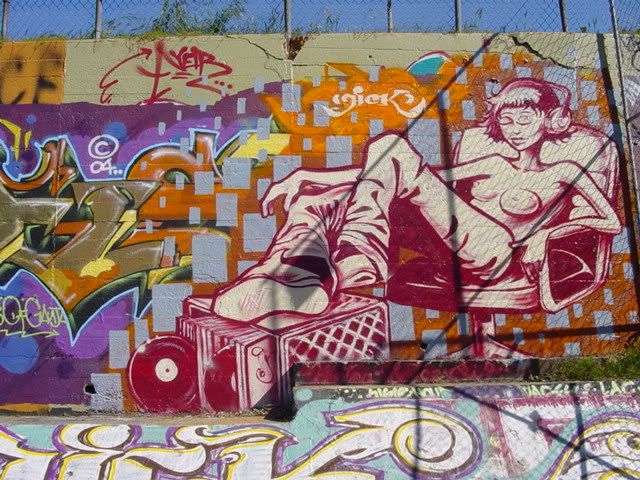 Caught my eye when we first got in. Really tight.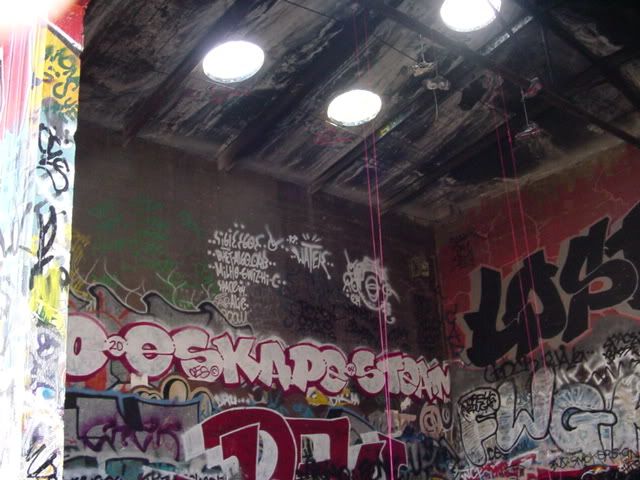 Inside the abandoned house that's at the right of the center of the park. Plenty of paint cans and other stuff in there. Probably even fuller with stories.

East LA !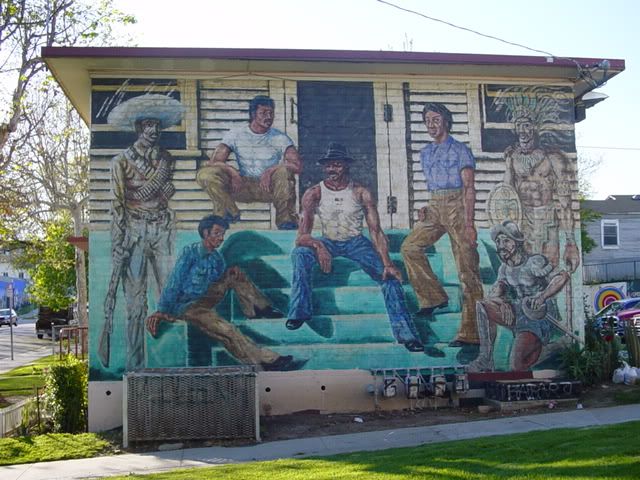 This one happened by accident. We were looking for the Che Guevara mural (again, for me), but I got lost. But this one here's still a very nice mural.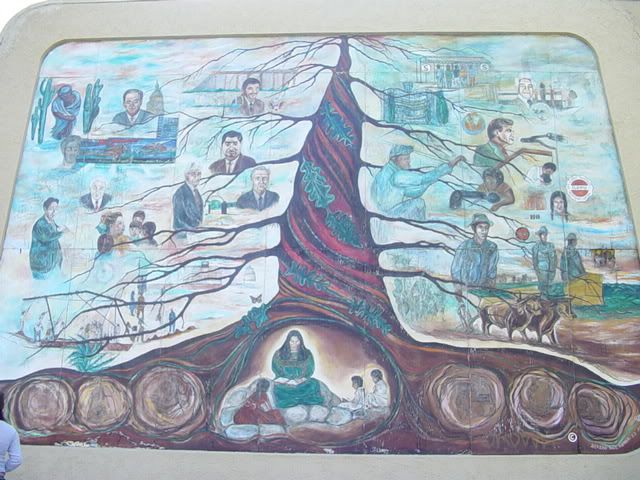 Tree of Knowledge at Lincoln Park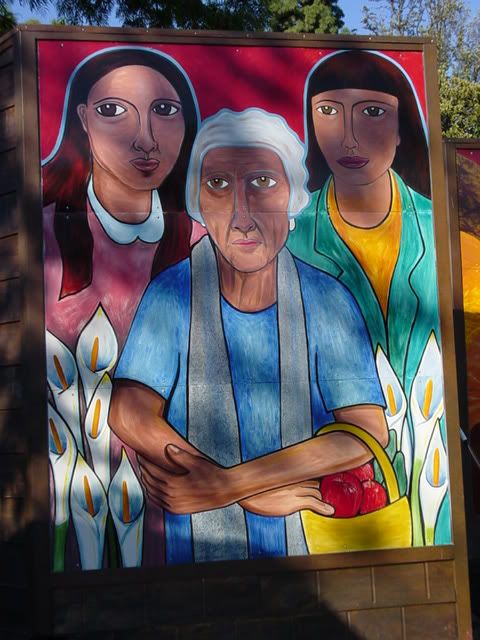 A really new mural they put at Lincoln Park in East LA. They have a whole block of them.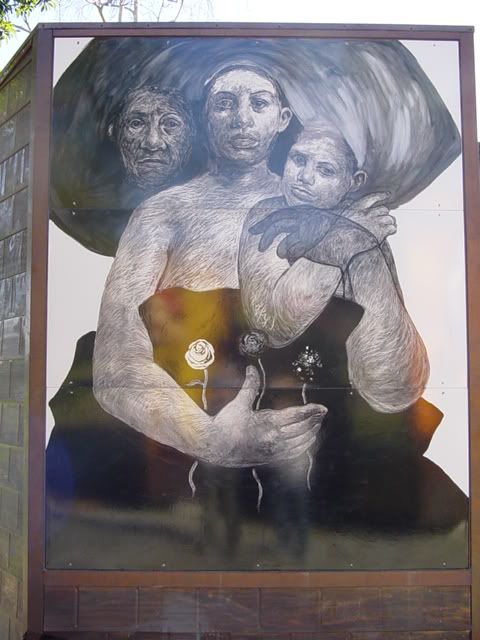 Another one about women. Not quite as postmodern, impressionistic. . .but, yeah wow.

Labels: Photo Essays